Affordable dental care in 02048
Are you looking for a dental practice that offers excellent, but affordable dental care? If so, you will want to come to see us at our dental practice, Robert Sibilia DMD. At our practice, our expert dentist, Dr. Robert Sibilia, offers
affordable dental care in 02048
without sacrificing quality of treatment or care.
We know the importance of people being able to receive the dental care that they need. For this reason, we are very happy to provide top-notch affordable dental care in 02048. Our office is state-of-the-art in terms of dental techniques that are used and dental equipment. Our patients' comfort and safety is always our number one concern. We firmly believe that our patients should be informed about their dental situation and treatment options, so that they can be true partners in their own dental care. We offer a full array of dental services in the areas of cosmetic, restorative, and implant dentistry. We also offer complete preventive and general dentistry services. If you need to have a comprehensive dental examination, we can provide this for you as well as gentle dental cleanings. We also are happy to offer our patients a full array of preventive and periodontal therapies. If you need to have a tooth restored, we offer the latest in resin and porcelain restorations. Many of our patients prefer getting dental implants to replace their missing teeth because dental implants look, feel, and function just like permanent teeth. We also offer laser teeth bleaching and whitening so that your teeth can look their very best. If you have a cosmetically damaged tooth, our dentist can fix it with a porcelain veneer. If you have a tooth that has damaged or infected pulp at its center, a root canal therapy can be performed to save the tooth. When tooth extractions are necessary, we can perform these, as well. We also can provide fixed or removable bridges, or a periodontal scaling and root planing treatment when necessary.
For an appointment to see our dentist for
affordable dental care in 02048
, contact us today.
By Robert F. Sibilia, DMD
August 23, 2017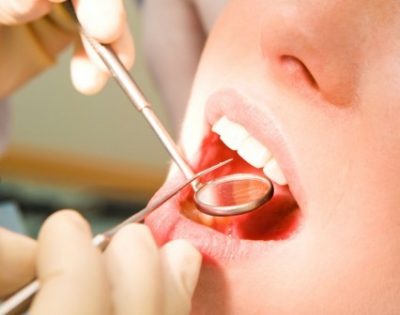 Blog Posts
Follow Us