Extractions 02040
Dental extractions are performed when a diagnosis is made that an infected, damaged, or decayed tooth is beyond the point where they can be successfully treated with a crown or root canal therapy. At the office of Robert Sibilia DMD, you will be comfortable and relaxed during the procedure of removing your tooth thanks to technological advancements that have come about in the effective treatment of tooth problems.
Can you prevent needing our
extractions 02040
. Sometimes it is possible, if you pay close mind to your daily oral hygiene and make a trip to our office two times per year for a complete examination and teeth cleaning. But needing a tooth taken out is not a matter of failure on your part, as much as it is about circumstances. There are some instances where it is simply unavoidable. Our extractions 02040 are performed under local anesthesia, so you are sufficiently numb to ensure that you don't feel anything during the process. At the conclusion of the tooth removal, our dentist provides you with simple guidelines to follow so that optimal healing is promoted. For the first 24 hours, eat soft foods only, like gelatin, pudding, and broth. Rinse frequently with warm salt water, use over-the-counter pain relievers if necessary, and hold an ice pack to the outside of your face to manage any swelling. Avoid physical exertion during that time period, also. The lost tooth can be replaced with a dental implant, which looks, feels, and functions just like real teeth do. If you qualify, it may even be possible to load the new implant immediately after your old tooth has been taken out.
When our
extractions 02040
are necessary, contact us right away so that we can schedule the procedure for you promptly. Losing a tooth may not be ideal, but our office makes the experience as positive as it can be.
By Robert F. Sibilia, DMD
July 25, 2018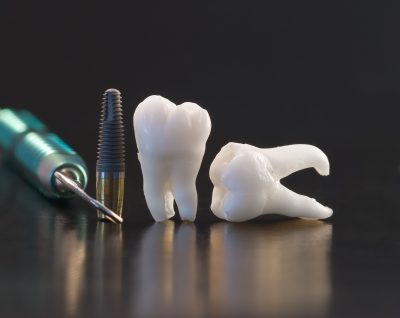 Blog Posts
Follow Us