If you need dental implants as well as orthodontic work, the dental implants sometimes might need to be placed before orthodontic work begins. Therefore, you most likely will see a dentist like Robert Sibilia DMD before you see an
orthodontist in Foxborough
to get orthodontic work done. Our expert dentist, Robert Sibilia DMD specializes in cosmetic, restorative and implant dentistry.
If you need both braces and implants, it is common for the braces to be fitted first because since implants are fixed into the jaw, dental implants cannot move like a natural tooth. However, there are times when it makes more sense to place the dental implant before an orthodontist in Foxborough begins orthodontic treatment. If the teeth that surround the implants are not going to receive orthodontic treatment, then it's typically fine to place the implant prior to getting braces. Also, this will be beneficial if the implant is going to be used as an anchor so proper forces can be applied to assist in the application of the repositioning of the teeth. If you're in search of a great implant dentist who can assist you with dental implants before your get orthodontic treatment, you're in the right place. Dr. Sibilia is an exceptional dentist who provides outstanding cosmetic, restorative and implant dentistry services. Aside from implant dentistry, Dr. Sibilia can provide you with numerous other quality dental services. We're equipped to handle all your dental care needs at our practice. We offer the following services to our patients: extractions, periodontal surgery, veneers, teeth whitening, bridges and dentures, crowns and caps, root canal treatment, dental fillings, the Preventative Program, and radiography.
Contact us right now to schedule your dental implant
orthodontist in Foxborough
consultation. One of our friendly associates looks forward to your call and to assisting you very soon.
By Robert F. Sibilia, DMD
August 24, 2018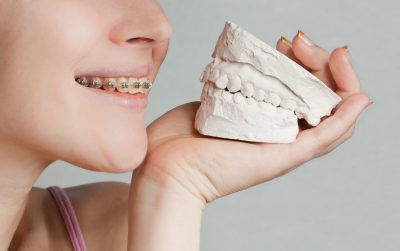 Blog Posts
Follow Us