Robert Sibilia DMD is your number one dentist for treatment of Mansfield gum disease and periodontal treatments. Gum disease is a prevalent disease among many Americans. It can be treated at our offices, along with laser teeth bleaching and whitening, root canal therapy, extractions and fixed or removable prosthodontics.
Gum disease is a serious condition that afflicts many Americans each year. Gum disease can form when bacteria and plaque form tartar on the teeth and in the gums, creating disease in the pockets between the teeth and the gum. Most cases of gum disease are mild. Gingivitis can inflame the pockets of the teeth and gum around it, causing swelling, bleeding, redness and soreness. Proper brushing and flossing habits can go a long way in combating gum diseases and gingivitis. Gum disease can progress to a worse stage. This is known as periodontitis. A scaling and planing get in deeper than regular brushing can to remove plaque and tartar. This is a very effective therapy for those who suffer from gingivitis and moderate or severe gum disease. The therapy is used for both preventive as well as general treatment for gum disease and can help prevent the oral bacteria from traveling further into the bloodstream. It also helps to protect the teeth from tooth loss. Gum disease can affect the breath and cause a persistent bad odor inside the mouth, but regular cleanings can take care of this.
A regular dental cleaning is a routine procedure designed to get in between the gums and the teeth. This is imperative because regular brushing and flossing cannot reach these places. Our dentist uses special tools that get inside the cracks and that can scrape off plaque and tartar buildup during your teeth cleaning for Mansfield gum disease and for regular cleanings done annually.
By Robert F. Sibilia, DMD
February 6, 2019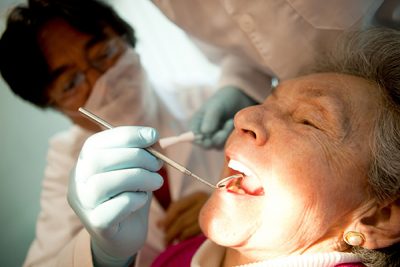 Blog Posts
Follow Us